CV Girls Come to Mentor Our Rosemont Lacrosse Team!
     Girls lacrosse has already begun! This year, CV girls lacrosse players, Coach Scott Foster, and Angela Lulejian came to help our Rosemont team to learn the fundamentals of lacrosse. Coach Scott is the assistant coach for CV's varsity team. Angela played lacrosse for both Rosemont and CV. Both JV and Varsity girls are coming to mention the RMS lacrosse team. Most of these girls started their lacrosse journey at Rosemont Middle School, and are excited to help the team in their journey in lacrosse. 
     Coach Scott is the main coach who runs the Girl's Lacrosse team at Rosemont. Coach Scott has been running Rosemont Girls Lacrosse for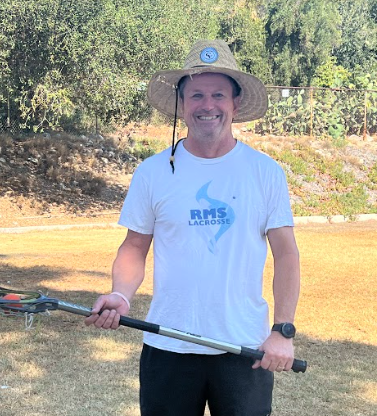 5 years and has 2 daughters that also play. He wants the CV girls to mentor this year's team because he will never have the experience of playing on a girl's lacrosse team. Coach Scott states, " These girls know what it's like to be on the field, and to play on the field against other girls. They can teach and they can give you real game experiences and knowledge that no matter what I will never be able to do." He believes that the girls coming to mentor the team not only benefits the Rosemont girls but benefits the CV girls as well. Coach Scott thinks it helps them with their teaching and communication skills.  All of the girls that came to help are doing this voluntarily and on their own time. 
     Coach Angela is another coach helping with Rosemont Lacrosse this year. She started her lacrosse journey at Rosemont on the first official Girls' Lacrosse team at Rosemont in 2010. Since there wasn't a lacrosse team at CV yet she did not have the experience of high schoolers coming to help.  She is currently getting her Masters's in Business Administration with a concentration in Sports Management. She has been playing for 12 years and her being available to help is a great opportunity for both the high school and middle school girls to learn. Angela has played as a goalie and defender and currently plays attack. She has the most experience and can give the most advice on how to play this sport correctly.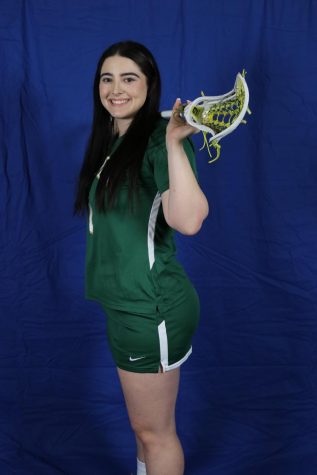 Some of the girls that are coming to help co-coach are Ashley Giboney, Maya Van Leuven, and Aurelia Thomasy. All three of these girls played lacrosse at Rosemont Middle School and continued on to CV. These girls are all mentors to the Rosemont team and are helping the team learn the lacrosse fundamentals. Ashley Giboney told us, " Since I learned lacrosse in 7th grade I thought it would be really fun to teach other girls, to make sure they can grow up and be able to play at CV like I am because it's really fun!" Maya Van Leuven thinks it is really important to be a part of a team, and she wishes that the girls playing continue through high school. She hopes that the girls go on to play at CV because the team aspect is really fun and a great way to make new friends. 
     These girls have experienced being on a team and know what the girls need to learn to be successful this season. Aurelia Thomasy said, "In middle school, I started playing in 7th grade, and then I played in 8th grade and I was captain. It was a good experience being with all the girls and helping everybody like the 7th graders. I also just like helping people." Out of the kindness of their heart, these girls are not forced to help them but choose to. The mentors know what it's like to be in their shoes and know the best ways to teach the sport. All of these amazing coaches are incredible mentors and are the perfect people to teach the team the tips and tricks to having a successful lacrosse season!
Leave a Comment
Donate to The Spartan Scroll
Your donation will support the student journalists of Rosemont Middle School. Your contribution will allow us to purchase equipment and cover our annual website hosting costs.
About the Contributor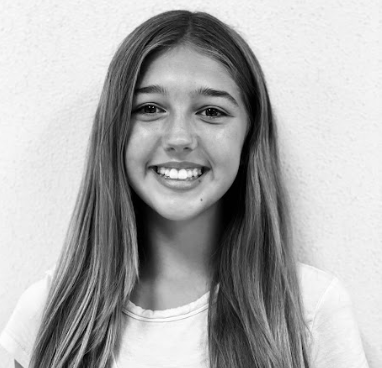 Kayla McCurdy, Staff Writer
Kayla McCurdy is a 7th grade student who is 12 years old. She attended Fremont Elementary from kindergarten to 6th grade. She was was born in Glendale,...