Puss in boots 2: Movie Review
Click the image for a surprise!
The first Puss in boots was a very interesting and a high quality movie. A second Puss in Boots that came out on December 21. It was called, "Puss in Boots: The Last Wish". Members of the Spartan Scroll watched the movie and formed their opinion on it.
The movie was extremely enjoyable. It was about a Puss in Boots who was very arrogant and egotistical, at least in the beginning of the movie. He thought of himself as immortal, but when he lost his 8th life, he realized that he was close to death and finally felt fear. It didn't help that "Death" was after him, in the form of a wolf with twin sickles. He went on an adventure with Kitty SoftPaws and a friendly dog named Perrito to recover The Last Wish. Whoever recovered the Last Wish was subject to one wish, any wish, that would be granted. They battled other groups of fairytale hero's to get that last wish. In the end, after many hardships, Puss in Boots and his team realize that they don't need that extra wish and that all that they needed was in front of them the whole time. The movie is not generic, it is very fun to watch, and you don't know how it will end until the very end. Time flies by so fast that 1 hour 40 minutes fly by in what feels like 5 minutes.
Leave a Comment
Donate to The Spartan Scroll
Your donation will support the student journalists of Rosemont Middle School. Your contribution will allow us to purchase equipment, take field trips, and cover our annual website costs.
About the Contributor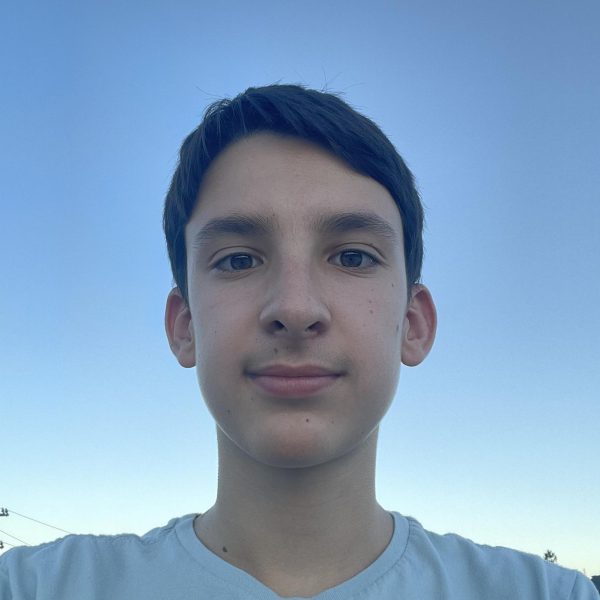 Timofey Tkachev, Senior Web Editor
Timofey Tkachev is a journalist who loves cats. He enjoys coding, riding my bike, swimming and had experience making a newspaper in his elementary school...