Teacher Profile: Ms. Welsh
Who is Ms. Welsh? As you might know, Rosemont is a middle school filled with different and unique teachers, and one english teacher named Ms. Welsh is one of them. Ms. Welsh is an English teacher who teaches her students about how to write profound essays with her style of teaching that helps students create their work to present to others. As you might be wondering, Ms. Welsh has been teaching at Rosemont for the past 12 years and has taught at Toll Middle school too for 1990 until 2002 as well with 2 years at Glendale High School she has also gone to High School in San Jose. Ms. Welsh's favorite restaurant to eat at would be La Cabronita and her favorite food is a pizza that has chicken with vegetables like a gourmet pizza.
A few ways Ms. Welsh prepares students for high school is by teaching them effective commentary in an expository essay and what she really wants to prepare students for is the bigger problems in the world such as to allow students to learn something as horrific as the holocaust to teach students to empower others to stand up for what is right and to help each other in this world. Two of the classes that she teaches are Teens for success and English. Some of Ms. Welsh favorite books are the following, To Kill a Mockingbird, Where The Crawdads Sing, and The Outsiders. Some fun facts about Ms. Welsh is that she loves to read, loves to garden, loves to grow tomatoes in the summer and in the winter she likes to plant sugar snap peas and different herbs like basil and bell peppers. A few extra things about Ms. Welsh is that she loves to paint, she has two dogs Tilly and Max, her favorite sports team is the Forty Niners, and Mrs Welsh got her first passport to go Europe and got to see where Anne Frank hid for 2 years during the holocaust. Interestingly enough, she loves Ozark and weirdly she loves watching multiple episodes of hoarders. Her favorite movies are Big with Tom Hanks, Toy Story, and Shawshank redemption.
If Ms. Welsh was not a teacher, she stated that she would have loved to be a dolphin trainer or an archaeologist instead. Some achievements that she has accomplished and are proud of are her own two children and is proud of helping students feel loved and successful. She feels like she helped many kids feel loved and well prepared for life later on for life after middle school. She has taken lessons for the Hammond Oregon while in middle school and her mom loves Oregon music and Ms. Welsh wishes that she could learn to play it again. Some locations she has camped before are the California Oregon mountains, and Lake Woahink. The kids at Rosemont are what she loves most at Rosemont since she likes to learn cool words like dupe which make her feel more cool. In conclusion, Ms. Welsh is a lovely English teacher who loves the students at Rosemont and loves to teach and learn from the students she meets each year.
Leave a Comment
Donate to The Spartan Scroll
Your donation will support the student journalists of Rosemont Middle School. Your contribution will allow us to purchase equipment and cover our annual website hosting costs.
About the Writer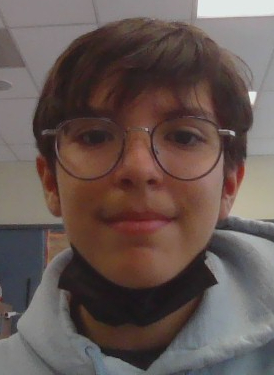 Ian Cisneroz, Staff Writer
My name is Ian Cisneroz, I am in 8th grade and I am 13 years old going to school at Rosemont Middle school. Some of my many interests include traveling...