Teacher Profile: Ms. Bakas
Who is Ms. Bakas? Ms. Bakas is an 8th grade teacher here at Rosemont she teaches U.S. History Advanced and regular. She has been teaching for 4 years. She first taught at Eagle Rock HS as a student teacher during her last year of her credential program. She taught Senor Government and Economics. She then transferred to Rosemont and has now taught History here for 3 years. Ms. Bakas attended USC for her bachelers degree where she majored in Comunication. Right after she graduated, she got a job and spent 8 years working for the Los Angeles City Attorney's Office. Prior to that, she worked for 2 years for the Los Angeles Mayor, but from a young age she had always know that she wanted to be a teacher. Her dad was a History buff and had a ton of books that covered all different periods of time. Sometimes, he even had Civil War renactments. While she was in school, she didn't have History teachers that she liked, the way they taught is made it seem boring, and she remembers thinking to herself that when she taught history she would make it interesting, so she went back to school at Cal State Northridge to get her teaching degree. She said that if she had the opportunity she would aslo like to teach Health & Nutrition, or Spanish.
Ms. Bakas said that her favorite part of teaching is when students explain to her what she has already taught them, she loves seeing them remember what they learn or when they are excited to talk about history. Another thing she likes is when her class is talking about a topic and a student know a fact that she dosen't, she enjoys when students ask thoughtful questions about the topics being discussed in class which usually leads to deeper discussions. Although, she said that the one part of teaching that she dosen't find so fabulous is all of the grading that comes with it. She said that she feels truly fortunate to be here at Rosemont. When asked what is one thing she would like to say to the students of Rosemont she said, "Read the directions!"
Leave a Comment
Donate to The Spartan Scroll
Your donation will support the student journalists of Rosemont Middle School. Your contribution will allow us to purchase equipment and cover our annual website hosting costs.
About the Contributor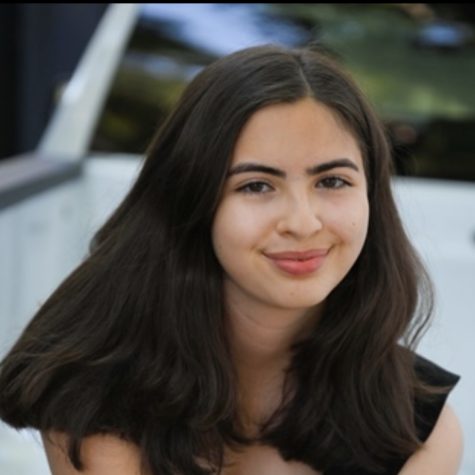 Alexandra Valiente, Senior Opinion Editor
My name is Alexandra but I prefer to be called Alex and I am an 8th grader I went to Lincoln Elementary. Some things I enjoy doing are horseback riding...