NBA Playoffs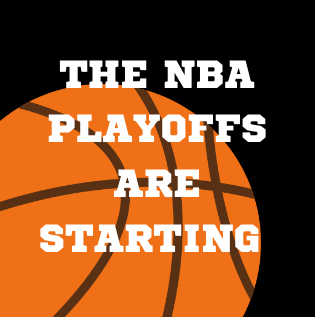 The NBA Playoffs are Starting
The NBA Playoffs are starting on April 9 and ending on June 18. The LA Lakers ended up in fifth place in the Pacific Division and the LA Clippers ended up in third place in the Pacific Division, but in the entire Western Conference the Clippers ended up in fifth place and play the Phoenix Suns and the Lakers are the seventh seed and are in the Play-in and play the Minnesota Timberwolves. The top teams to win the Championship are the Milwaukee Bucks, Boston Celtics, Phoenix Suns, and Philadelphia 76ers, and the Lakers have the seventh-best odds and the Clippers have the ninth-best odds. The AT&T Play-In Tournament is a tournament between the number 7-10 seeds in each conference. The 7 and 8 seeds play for the seventh seed and the loser plays the winner of the 9 and 10 seed game, the winner of that game is the eighth seed. Below is the full playoff schedule with updated scores and matchups.                                                 * Games played is necessary
PLAY-IN
Atlanta Hawks at Miami Heat: Tuesday, April 11 at 4:30 PM
SCORE: 116-105 Hawks win and secure seventh seed and play the Celtics, Miami plays Chicago
Minnesota Timberwolves at LA Lakers: Tuesday, April 11 at 7:00 PM
SCORE: 102-108 Final/OT Lakers win and secure seventh seed and play the Grizzlies, Minnesota plays Oklahoma City
Chicago Bulls at Toronto Raptors: Wednesday, April 12 at 4:00 PM
SCORE: 109-105 Bulls wins and Toronto is out of the playoffs
Oklahoma City Thunder at New Orleans Pelicans: Wednesday, April 12 at 6:30 PM
SCORE: 123-118 Thunder wins and New Orleans is out of the playoffs
Chicago Bulls at Miami Heat: Friday, April 13 at 4:00 PM
SCORE: 102-91 Miami wins and Chicago is out of the playoffs and Miami is eighth seed and play Boston
Oklahoma City Thunder at Minnesota Timberwolves: Friday, April 13 at 6:30 PM
SCORE: 120-95 Minnesota wins and Oklahoma City is out of the playoffs and Minnesota is eighth seed and play Denver
ROUND ONE 
DENVER NUGGETS VS. MINNESOTA TIMBERWOLVES                                                                                              Game 1- @Denver Sunday, April 16 at 7:00 PM     SCORE: 109-80 (DENVER 1-0)                                                            Game 2- @Denver Wednesday, April 19 at 7:00 PM      SCORE: 122-113 (DENVER 2-0)                                                    Game 3- @Minnesota Friday, April 21 at 6:30 PM       SCORE: 120-111 (DENVER 3-0)                                                    Game 4- @Minnesota Sunday, April 23 at 6:30 PM       SCORE: 114-108 F/OT (DENVER 3-1)                                      Game 5- @Denver Tuesday, April 25 at 6:00 PM         SCORE: 112-109 (DENVER 4-1)                                                    
DENVER WINS (4-1)
MEMPHIS GRIZZLIES VS. LOS ANGELES LAKERS                                                                                                      Game 1- @Memphis Sunday, April 16 at 12:00 PM     SCORE: 128-122 (LAKERS 1-0)                                                    Game 2- @Memphis Wednesday, April 19 at 4:30 PM      SCORE: 103-93 (TIED 1-1)                                                      Game 3- @Los Angeles Sunday, April 22 at 7:00 PM      SCORE: 111-101 (LAKERS 2-1)                                                  Game 4- @ Los Angeles Monday, April 24 at 7:00 PM      SCORE: 117-111 (LAKERS 3-1)                                                  Game 5- @Memphis Wednesday, April 26 at 4:30 PM       SCORE: 116-99 (LAKERS 3-2)                                                Game 6- @Los Angeles Friday, April 28 at 7:30 PM         SCORE: 125-85 (LAKERS 4-2)                                                  LAKERS WIN (4-2)
SACRAMENTO KINGS VS. GOLDEN STATE WARRIORS                                                                                              Game 1- @Sacramento Saturday, April 15 at 5:30 PM     SCORE: 126-123 (KINGS 1-0)                                                    Game 2- @Sacramento Monday, April 17 at 7:00 PM     SCORE: 114-106 (KINGS 2-0)                                                    Game 3- @Golden State Thursday, April 20 at 7:00 PM     SCORE: 114-97 (KINGS 2-1)                                                    Game 4- @Golden State Saturday, April 23 at 12:30 PM       SCORE: 126-125 (TIED 2-2)                                                  Game 5- @ Sacramento Wednesday, April 26 at 7:00 PM          SCORE: 123-116 (GOLDEN STATE 3-2)                      Game 6- @Golden State Friday, April 28 at 5:00 PM         SCORE: 118-99 (TIED 3-3)                                                      Game 7- @Sacramento Sunday, April 30 at 7:00 PM          SCORE: 120-100 (GOLDEN STATE 4-3)
GOLDEN STATE WINS (4-3)
PHOENIX SUNS VS. LOS ANGELES CLIPPERS                                                                                                                Game 1- @Phoenix Sunday, April 16 at 5:00 PM      SCORE: 115-110 (CLIPPERS 1-0)                                                      Game 2- @Phoenix Tuesday, April 18 at 7:00 PM      SCORE: 123-109 (TIED 1-1)                                                              Game 3- @Los Angeles Thursday, April 20 at 7:30 PM       SCORE: 129-124 (PHOENIX 2-1)                                          Game 4- @Los Angeles Saturday, April 22 at 12:30 PM       SCORE: 112-100 (PHOENIX 3-1)                                          Game 5- @Phoenix Tuesday, April 25 at 7:00 PM          SCORE: 136-130 (PHOENIX 4-1)                                               
PHOENIX WINS (4-1)
MILWAUKEE BUCKS VS. MIAMI HEAT                                                                                                                             Game 1- @Milwaukee Sunday, April 16 at 4:30 PM   SCORE: 130-117 (MIAMI 1-0)                                                          Game 2- @Milwaukee Wednesday, April 19 at 6:00 PM   SCORE: 138-122 (TIED 1-1)                                                      Game 3- @Miami Saturday, April 22 at 4:30 PM    SCORE: 121-99 (MIAMI 2-1)                                                                Game 4- @Miami Monday, April 24 at 4:30 PM     SCORE: 119-114 (MIAMI 3-1)                                                               Game 5- @Milwaukee Wednesday, April 26 at 6:30 PM     SCORE: 128-126 F/OT (MIAMI WINS 4-1)                       
MIAMI WINS (4-1)
BOSTON CELTICS VS. ATLANTA HAWKS                                                                                                                           Game 1- @Boston Saturday, April 15 at 2:30 PM     SCORE: 112-99 (CELTICS 1-0)                                                          Game 2- @Boston Tuesday, April 18 at 4:00 PM     SCORE: 119-106 (CELTICS 2-0)                                                        Game 3- @Atlanta Friday, April 21 at 4:00 PM     SCORE: 130-122 (CELTICS 2-1)                                                            Game 4- @Atlanta Sunday, April 23 at 4:00 PM     SCORE: 129-121 (CELTICS 3-1)                                                          Game 5- @Boston Tuesday, April 25 at 4:30 PM       SCORE: 119-117 (CELTICS 3-2)                                                        Game 6- @Atlanta Thursday, April 27 at 5:30 PM       SCORE: 128-120 (CELTICS 4-2)                                                  BOSTON WINS (4-2)  
PHILADELPHIA 76ERS VS. BROOKLYN NETS                                                                                                                Game 1- @Philadelphia Saturday, April 15 at 12:00 PM     SCORE: 121-101 (76ERS 1-0)                                                  Game 2- @Philadelphia Monday, April 17 at 4:30 PM      SCORE: 96-84 (76ERS 2-0)                                                      Game 3- @Brooklyn Thursday, April 20 at 4:30 PM      SCORE: 102-97 (76ERS 3-0)                                                        Game 4- @Brooklyn Saturday, April 22 at 4:30 PM      SCORE: 96-88 (76ERS 4-0)
76ERS WIN (4-0)
CLEVELAND CAVALIERS VS. NEW YORK KNICKS                                                                                                        Game 1- @Cleveland Saturday, April 15 at 6:00 PM       SCORE: 101-97 (CAVS 1-0)                                                              Game 2- @Cleveland Tuesday, April 18 at 4:30 PM      SCORE: 107-90 (TIED 1-1)                                                              Game 3- @New York Friday, April 21 at 5:30 PM       SCORE: 99-79 (NEW YORK 2-1)                                                    Game 4- @New York Sunday, April 23 at 10:00 AM       SCORE: 102-93 (NEW YORK 3-1)                                            Game 5- @Cleveland Wednesday, April 26 at 4:00 PM        SCORE: 106-95 (NEW YORK 4-1)                                      NEW YORK WINS (4-1)
ROUND TWO
(1) DENVER NUGGETS VS. (4) PHOENIX SUNS
Game 1- @Denver Saturday, April 29 at 6:30 PM         SCORE: 125-107 (DENVER 1-0)                                                  Game 2- @Denver Monday, May 1 at 6:30 PM           SCORE: 97-87 (DENVER 2-0)                                                        Game 3- @Phoenix Friday, May 5 at 7:00 PM            SCORE: 121-114 (DENVER 2-1)                                                          Game 4- @Phoenix Sunday, May 7 at 5:00 PM          SCORE: 129-124 (TIED 2-2)                                                                  Game 5- @Denver Tuesday, May 9 at 7:00 PM            SCORE: 118-102 (DENVER 3-2)                                                                                                                  Game 6- @Phoenix Thursday, May 11 at 7:00 PM                                                                                                                        Game 7*- @Denver Sunday, May 14 (Time TBD)
(6) GOLDEN STATE WARRIORS VS. (7) LOS ANGELES LAKERS
Game 1- @Golden State Tuesday, May 2 at 6:30 PM         SCORE: 117-112 (LOS ANGELES 1-0)                                  Game 2- @Golden State Thursday, May 4 at 6:00 PM        SCORE: 127-100 (TIED 1-1)                                                        Game 3- @Los Angeles Saturday, May 6 at 5:30 PM         SCORE: 127-97 (LOS ANGELES 2-1)                                        Game 4- @Los Angeles Monday, May 8 at 7:00 PM              SCORE: 104-101 (LOS ANGELES 3-1)                                                                                                              Game 5- @Golden State Wednesday, May 10 at 7:00 PM          SCORE: 121-106 (LOS ANGELES 3-2)                                                                                                      Game 6- @Los Angeles Friday, May 12 at 7:00 PM            SCORE: 122-101 (LOS ANGELES 4-2)
LOS ANGELES WINS 4-2
(2) BOSTON CELTICS VS. (3) PHILADELPHIA 76ERS
Game 1- @Boston Monday, May 1 at 4:30 PM              SCORE: 119-115 (PHILADELPHIA 1-0)                                      Game 2- @Boston Wednesday, May 2 at 5:00 PM           SCORE: 121-87 (TIED 1-1)                                                          Game 3- @Philadelphia Friday, May 5 at 4:30 PM          SCORE: 114-102 (BOSTON 2-1)                                                    Game 4- @Philadelphia Sunday, May 7 at 12:30 PM          SCORE 116-115 F/OT (TIED 2-2)                                              Game 5- @Boston Tuesday, May 9 at 4:30 PM                SCORE: 115-103 (PHILADELPHIA 3-2)                                                                                                                Game 6- @Philadelphia Thursday, May 11 at 4:30 PM             SCORE: 95-86 (TIED 3-3)                                                                                                         Game 7- @Boston Sunday, May 14 at 12:30  PM                  SCORE: 112-88 (BOSTON 4-3)
BOSTON WINS 4-3
(5) NEW YORK KNICKS VS.  (8) MIAMI HEAT
Game 1- @New York Sunday, April 30 at 6:30 PM           SCORE: 108-101 (MIAMI 1-0)                                                  Game 2- @New York Tuesday, May 2 at 6:30 PM            SCORE: 111-105 (TIED 1-1)                                                          Game 3- @Miami Saturday, May 6 at 12:30 PM             SCORE: 105-86 (MIAMI 2-1)                                                          Game 4- @Miami Monday, May 8 at 4:30 PM                SCORE: 109-101 (MIAMI 3-1)                                                                                                                     Game 5- @New York Wednesday, May 10 at 4:30 PM         SCORE: 112-103 (MIAMI 3-2)                                                                                                           Game 6- @Miami Friday, May 12 at 4:30 PM                SCORE: 96-92 (MIAMI 4-2 )
MIAMI WINS 4-2
CONFERENCE FINALS
DENVER NUGGETS VS. LOS ANGELES LAKERS
Game 1- @Denver Tuesday, May 16 at 5:30 PM              SCORE: 132-126 (DENVER 1-0)
Game 2- @Denver Thursday, May 18 at 5:30 PM              SCORE: 108-103 (DENVER 2-0)
Game 3- @Los Angeles Saturday, May 20 at 5:30 PM               SCORE: 119-108 (DENVER 3-0) 
Game 4- @Los Angeles Monday, May 22 at 5:30 PM               SCORE: 113-111 (DENVER 4-0)
DENVER WINS 4-0
BOSTON CELTICS VS. MIAMI HEAT
Game 1- @Boston Wednesday, May 17 at 5:30 PM              SCORE: 123-116 (MIAMI 1-0)
Game 2- @Boston Friday, May 19 at 5:30 PM                 SCORE: 111-105 (MIAMI 2-0)
Game 3- @Miami Sunday, May 21 at 5:30 PM                SCORE: 128-102 (MIAMI 3-0)
Game 4- @Miami Tuesday, May 23 at 5:30 PM                 SCORE: 116-99 (MIAMI 3-1)
Game 5- @Boston Thursday, May 25 at 5:30 PM                 SCORE: 110-97 (MIAMI 3-2)
Game 6- @Miami Saturday, May 27 at 5:30 PM                SCORE: 104-103 (TIED 3-3)
Game 7- @Boston Monday, May 29 at 5:30 PM                SCORE: 103-84 (MIAMI 4-3)

MIAMI WINS 4-3
Leave a Comment
Donate to The Spartan Scroll
Your donation will support the student journalists of Rosemont Middle School. Your contribution will allow us to purchase equipment, take field trips, and cover our annual website costs.
About the Contributor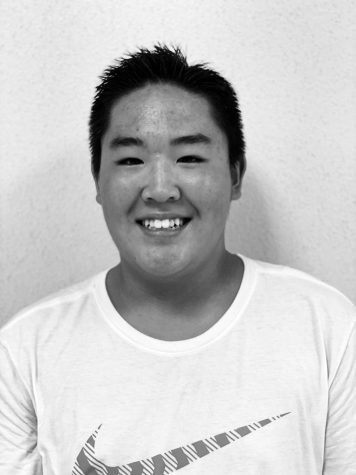 Jaryn Ito, Sports Editor
My name is Jaryn Ito and I grew up in Montrose, CA where my mom and uncles grew up. I went to Mountain Avenue Elementary school. My mom, dad, uncles, and...