M3GAN: Movie Review
Megan Movie Review M3GAN, the movie, is based off of a made doll that goes rouge. M3GAN was built as an experiment for children to have a safe "doll" to keep them safe when no one else is around and as a companion. Wonderfully directed by M3GAN, and the performers, especially M3GAN herself, were excellent enough to give it five stars. Well, I'm not a movie expert, but I was shocked by the stunning twist in M3GAN steadily transformed into a murderer as though M3GAN, the ax killer, was introduced. M3GAN was originally intended to be rated R, but when it was being edited, the producers found that it was already close to PG-13. Realizing their error and wanting to appeal to teenagers and a wider audience, they reshot several of the violent parts. The majority of horror movies receive an R-rating for specific topics like violence and language, but because M3GAN's audience is primarily teenagers, Universal was forced to grant the movie a PG-13 license. For most flesh-and-blood adults, the responsibility of assisting a child endure a terrible tragedy is impossible. But, that is the task given to M3gan's titular robot, who is embodied by Amie Donald, and spoken by Jenna Davis. The parents of Cady, played by Violet McGraw,) are killed when a truck crashes into their car as they are yelling at Cady to put down her iPad and then over who should be enforcing the screen time limitations. As a result, Cady must live with her aunt Gemma (Allison Williams), who makes toys for kids but has no idea how to accommodate a child like Cady in her life. The challenge of figuring out how to take care of Cady is combined with the biggest challenge Gemma is facing at work: creating the next-generation. AI-powered companions will take the place of permanent pets and be able to do more than merely beg kids for food and pass phony gas. It is M3gan, a 4-foot-tall creature that resembles an American Girl doll and whose main duty is to protect Cady from "physical and emotional injury." The issue is that trying to protect a child from every risk is not only foolish but also unwanted, as any parent will confirm. While it should be obvious that you don't want your kids to be bullied or hit by a car, you do want to expose them to "natural consequences". Yet it's not the machines themselves that are the real issue. They take cues from others around them. Due to her unrestrained emotions that are connected to technology and cannot be controlled, Cady is comparable to M3gan's true monster. Her main goal is to promptly meet the demands of her user, just like the things we hold in our hands. She is continually stimulated by our input and develops new skills. The technologies we've invented, however, aren't meant to let us switch them off; a parent's primary purpose is to train their children to survive without them.
Leave a Comment
Donate to The Spartan Scroll
Your donation will support the student journalists of Rosemont Middle School. Your contribution will allow us to purchase equipment and cover our annual website hosting costs.
About the Contributors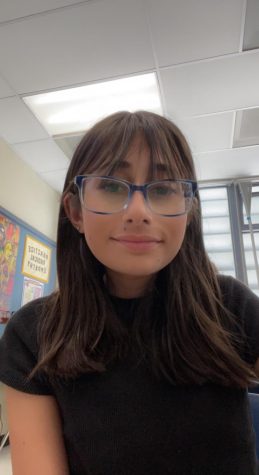 Natalie Pourgouldjian, Staff Writer
Hi, my name is Natalie Pourgouldjian. I am 14 years old and an 8th grader at Rosemont middle school. Some of my hobbies include horseback riding and playing...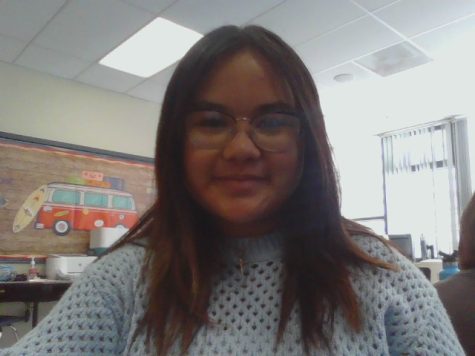 Raelene Napasa, Social Media Team
Raelene Napasa is a 7th grader here at Rosemont and loves Hello Kitty, the color pink, and writing. Raelene was born in September and grew up in La Crescenta...