College Football Season Overview
     With the college football season ending on January 9, 2023, we look back on the season. This year consisted of many great players including Will Anderson Jr., Bryce Young from Alabama, Ohio State's star quarterback CJ Stroud, and star defensive linemen Jalen Carter and Tyree Wilson from Georgia and Texas Tech. With all of these great players coming up in the 2023 NFL draft we will see who is the next first-overall pick. Will it be a quarterback like Bryce Young or CJ Stroud? Or possibly a defensive player such as Will Anderson Jr., Jalen Carter, or Tyree Wilson? 
     Even though there is all of this talent going into the draft, none of these players won one of the most prestigious awards in sports, the Heisman Trophy. In the 2022 season, sophomore quarterback Caleb Williams won this award. Williams currently attends USC. The Heisman Trophy is an award that is voted on by a hand-picked committee that decides who was the best college football player in that particular season. Caleb Williams joins legends Barry Sanders, Cam Newton, and Tim Tebow as some of the greatest players to win the Heisman Award. Caleb Williams also joins OJ Simpson, Charles White, Marcus Allen, Carson Palmer, Matt Leinart, and Reggie Bush as USC Heisman Award winners. Caleb Williams also puts USC at the top of the list of most Heisman winners with eight. Notre Dame, Ohio State, and Oklahoma all have seven Heisman award winners. 
     Unfortunately for Caleb Williams and USC football, they were just short of making the college football playoffs after a disappointing loss to Utah in the Pac-12 Championship. Speaking of the college football playoffs, only four teams get to participate in the playoffs and those teams were Georgia (1 seed), Michigan (2 seed), TCU (3 seed), and Ohio State (4 seed). The college football playoffs started on December 31 and the first game was TCU versus Michigan. The projected point spread according to Draftkings was 7.5 with Michigan winning. But in the end, projections didn't matter because TCU upset Michigan winning 51-45 after explosive offensive and defensive plays from there including two interception returns for touchdowns and two forced fumbles. On offense, TCU quarterback Max Duggan had a monster game, throwing 225 yards, 2 touchdowns, and completing 14 out of 29 passes.  Michigan was down by 14 at halftime however in the 4th quarter they made it close but it was too little too late and just barely lost.  Also at the end of the first half Michigan kicker, Jake Moody broke the college football playoff and Michigan school record for the longest field goal during a game (59 yards) and also set the school record for the most points by a kicker (355) in a single season.
     The second game of the day was Ohio State vs. Georgia. The point spread was 6.5 with Georgia winning according to Draftkings. Ohio State started the game out strong as they were steamrolling over Georgia up till the 3rd quarter. In the 4th quarter, however, Georgia's depth paid off as they just barely made a game-winning comeback. At the very end, Ohio State had a chance to win the game on the last play however Ohio State kicker Noah Ruggles badly missed a game-winning field goal way off to the left. That one kick would've sent Ohio State to the title game. But in the end, it was Georgia quarterback Stetson Bennett who diminished Ohio State's dreams of winning the National Championship. 
     Finally, after 2 months and a whole season's worth of anticipation, the final is set. It will be Georgia, the team who won the Championship last year, taking on the team no one believed in or even thought would be good this year but have shocked the world with their Cinderella-like story. 
     The Final will be played here in Los Angeles this year, in SoFi Stadium, home to the NFL teams the Los Angeles Chargers and Los Angeles Rams, on January 9th, 2023. DraftKings has this game as a 13-point win for the Georgia Bulldogs over the TCU Horned Frogs. However, the whole country (except for Georgia of course!) will be rooting for the underdogs, the TCU Horned Frogs to upset Georgia and complete their Cinderella story. 
     The scoring of the Championship started off with a 21-yard touchdown run by Georgia quarterback Stetson Bennett. Then Georgia came back with a field goal by Jack Podlesney to extend Georgia's lead to 10-0. The next possession for TCU resulted in a 2-yard touchdown run by quarterback Max Duggan to bring TCU within a field goal. Then Stetson Bennett and the Georgia Bulldogs came back and got a touchdown reception by Ladd McConkey leading to a 17-7 lead for Georgia. On Georgia's next possession, Stetson Bennett scored a 7-yard rushing touchdown to extend Georgia's already super-large lead to 24-7. Then Javon Bullard, Georgia's safety, got an interception. Then Georgia scored a 1-yard touchdown run by Kendall Milton to keep their huge offensive first half going to extend the lead to 31-7. Then Georgia got the ball back and Adonai Mitchell caught a 22-yard receiving touchdown and the result of that is a 38-7 lead for Georgia entering halftime. Coming out of halftime Georgia's tight end Brock Bowers caught a 22-yard receiving touchdown making it a 45-7 lead for the Georgia Bulldogs. Then after getting the ball back from TCU the Georgia Bulldogs and Ladd McConkley scored another receiving touchdown. Then finally Stetson Barrett was pulled from the game to enjoy his last moments before he hopefully gets drafted. Branson Robinson ran in for a one-yard touchdown to make it 59-7. Then Branson Robinson ran it in for the final score of the game to make it 65-7. The Georgia Bulldogs won their second title in a row and hope to continue next year to make it three. Congratulations Stetson Bennett and the Georgia Bulldogs. Stetson Bennett won Offensive MVP of the National Championship. Stetson Bennett threw for 304 yards and included four touchdowns and no interceptions and had 39 rushing yards and two rushing touchdowns. Javon Bullard won Defensive MVP of the National Championship with two interceptions and one fumble recovery. Again congratulations to the Georgia Bulldogs for the amazing season and the win in the National Championship game.
Leave a Comment
Donate to The Spartan Scroll
Your donation will support the student journalists of Rosemont Middle School. Your contribution will allow us to purchase equipment and cover our annual website hosting costs.
About the Contributors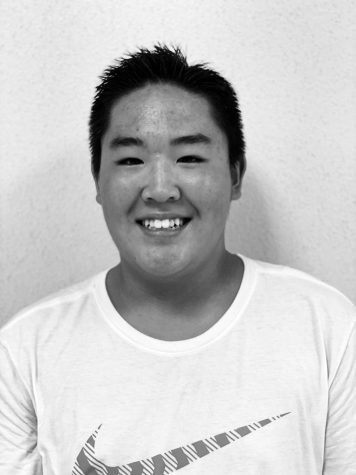 Jaryn Ito, Sports Editor
My name is Jaryn Ito and I grew up in Montrose, CA where my mom and uncles grew up. I went to Mountain Avenue Elementary school. My mom, dad, uncles, and...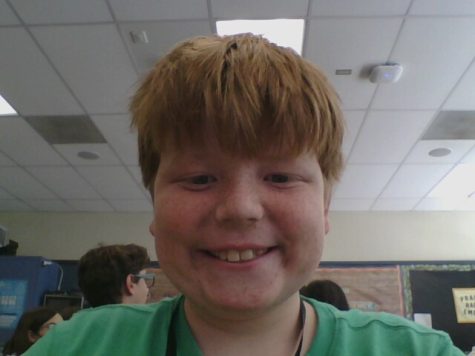 Jack DeBoskey, Editor, Sports Section
Jack DeBoskey is a 12 year old kid who was born in Pasadena California but currently lives in Glendale California. He used to go to Abraham Lincoln Elementary...