Black Panther: Wakanda Forever Movie Review
SPOILER WARNING. STOP READING IF YOU DO NOT WANT SPOILERS TO MARVEL STUDIOS' Black Panther: Wakanda Forever.
Black Panther: Wakanda Forever came out on November 11, 2022. This movie is a continuation from the original Black Panther, meant to pay homage and honor Chadwick Boseman, the actor who played T'challa, aka the Black Panther. This movie starts in the home town of Wakanda, and the main characters are King T'Challa's sister, Princess Shuri, Namor, Queen Ramonda, Okoye, Aneka, Nakia, Riri Williams (Iron Heart), and the legendary Black Panther himself (in memory). This movie is very popular, bringing in 500 million dollars in the box office, being the first movie out in over 4 years. This movie introduces more characters that help out with the plot including Riri who helped out the princess of Wakanda. It also brought out Namor, the antagonist in this movie. 
THE PLOT 
 In Black Panther: Wakanda Forever, the movie starts out in Wakanda as Princess Shuri working on some of her high tech projects. Her mother, Queen Ramonda, asks her to take her on a drive to some unknown place that we do not find out about until later on in the movie. They arrive next to the ocean where her mother has set up some type of picnic for them. As they are talking, a sub-mariner with wings on his legs appears up from the water and talks to them about vibranium. After he leaves, a machine searching for vibranium appears on the shore. The princess and the queen went to find the creator of the machine, Riri. They then got into a war over vibranium because vibranium was important to both sides. The princess and Riri started attempting to figure out who was behind this, and who could have made such advanced technology like the one that was shown to them. As they tried to do this, they got caught by the sub-mariners and Namor, the sum-mariner on the throne, had tried to convince the princess that they should work together in order to have peace. The princess refused and after this incident, they had a fight. The sub-mariners attacked Wakanda, and killed the queen. Princess Shuri knows that she has to fight for her and her city's rights back, so she takes the black panther suit and goes to fight them. She later is neck to neck with Namor, about to kill him, when she gets a memory of her mother, the Queen Ramonda, telling her to be, "benevolent." The submariners then surrender to her, and they leave the Wakandans alone. The princess now takes over the title of being the black panther, and the movie ends with Shuri visiting Nakia, where she has been working and living as a teacher in Haiti. 
QUOTES FROM THE ACTORS
Upset by the original Black Panther Chadwick Aaron Bosemans death, the actors said somethings in regards to him. Letitia Michelle Wright said on the Jimmy Fallon Show, "It's a beautiful contribution to Chadwicks legacy. I feel like it's a love letter to him. I know every day that I went on set, I focused my energy on each scene to dedicate it to him. I wanted to dedicate excellence to this film, so that he could be proud." She says this with true confidence, knowing that she is being real. 
Aside from Letitia, all of the actors and all marvel fans were devastated by the death of our Black Panther, but are now thrilled that we have a new one to fill his place. 
THOUGHTS ON THE MOVIE
All marvel movies are hyped on, but this movie specifically was waited on for a long period of time because people were wondering what was going to happen with the Black Panther, following the death of Chadwick Boseman. This movie was hyped up and overall had twists flying at you that you would have never expected. This movie may
make someone happy and cry at the same time because of how many turns there are. Black Panther: Wakanda Forever was an exceptional marvel movie and very interesting to watch, considering it's not like usual Marvel movies. 
OPINIONS ON THIS MOVIE
Coming from Matthew Baldwin (8th grade) he said,
"It was fine, I wish they did something a bit more with Namor instead of wasting a lot of time just
showing where they stay and stuff." 
Another quote from Aurora Zajac (7th grade) says,
 "It was good. Some of the parts could have been explained better but the acting was really good." 
Karine Bagdasaryan (8th grade) gave her opinion saying, 
"It was so much better than the first Black Panther not gonna lie, it was overall an amazing movie, but a bit overrated in my opinion, Shuri and the guy with the ankles should've died by the fire and getting stabbed, and somehow she didn't like have a hole in her stomach from pulling that spear out." 
Lastly is Sam Boyer's review, 
"Well, it was really good. I thought the plot was well-thought-out and the actors chosen to play the new characters (such as Tenoch Huerta, who played the main bad guy), or Dominique Thorne (who played Riri Williams or Iron Heart) fit the roles very nicely. The music was excellent, as well as most of the filming. I especially enjoyed the twist on who became the new Black Panther. Overall I think it was pretty good, but no match for the Avengers 2013." 
Overall, this movie was another Marvel thriller and pleased many of the fans that were looking forward to watching this movie for several years, ever since 2018.
Leave a Comment
Donate to The Spartan Scroll
Your donation will support the student journalists of Rosemont Middle School. Your contribution will allow us to purchase equipment and cover our annual website hosting costs.
About the Contributors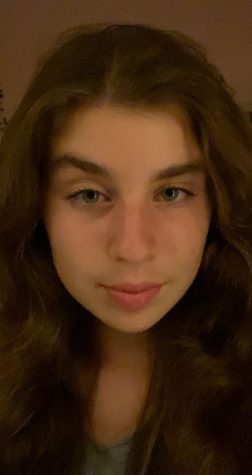 Brianna Balian, Arts and Culture Editor
Hi!

My name is Brianna Balian. I am a 7th grader and so thrilled to be in Journalism, writing and editing stories for you all. One of my favorite things...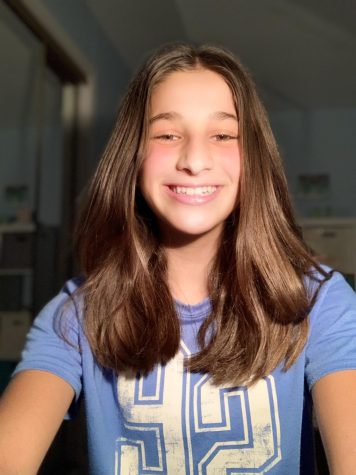 Lara Arakelian, Arts and Culture Editor
My name is Lara Arakelian and I'm happy to be working as a journalist and entertainment editor here at Rosemont Middle School. I am in seventh grade, like...