Black History Month: Octavia E. Butler
Black History Month: Octavia E. Butler
Octavia Estelle Butler was one of the first and most famous African American and female science fiction writers. Over the course of her life, she won a Hugo Award and a Nebula Award, and became the first sci-fi writer to earn a MacArthur fellowship. Octavia E. Butler is the author of Kindred (recently adapted into a television series), Parable of the Sower, and Fledgling.
Butler was born on June 22, 1947, in Pasadena, California, where she grew up in a poor city. Her father died when she was seven years old, and was raised by her mother and her grandmother. She attended her local public schools, but was very timid and did not have many friends. Butler struggled with dyslexia, so she was very slow at reading, but when she finally got a library card, she was almost always engulfed in a story. She decided that she wanted to write sci-fi stories after seeing Devil Girl from Mars when she was only nine years old, deciding that she could do better. She would walk around with a notebook so she could write her own stories. But even her family had doubts about her passion. People back then had many prejudices, and they weren't fond of the idea of a Black woman writing her own stories. But Butler didn't listen to them, and would submit short stories to the newspaper.
In 1968, Octavia E. Butler graduated from Pasadena City College with an associates degree in history. Later on, she was struggling to get her stories published, but after many rejections, she decided to write novels. She wrote the first book of the Patternist series, called Patternmaster, which was published in 1976. After that she wrote twelve more books, and fought with the idea that African American characters should only be included in writing if their race was a very important part of the plot. As Butler once said, ""I wrote myself in, since I'm me and I'm here and I'm writing. I can write my own stories and I can write myself in." Butler won many awards for her writing, such as the 1984 Best Short Story Hugo Award for "Speech Sounds," and her short novel "Bloodchild" won a Nebula Award that same year.
On February 24, 2006, Butler died at her home in Seattle at the age of 58, but her impact on writing and her stories continue to impact the world today. Her novel, Kindred, was recently adapted into a Netflix series, and an HBO series of Fledgling is being created now. To find out more about Octavia E. Butler, you can visit her website at octaviabutler.com.
Leave a Comment
Donate to The Spartan Scroll
Your donation will support the student journalists of Rosemont Middle School. Your contribution will allow us to purchase equipment, take field trips, and cover our annual website costs.
About the Contributors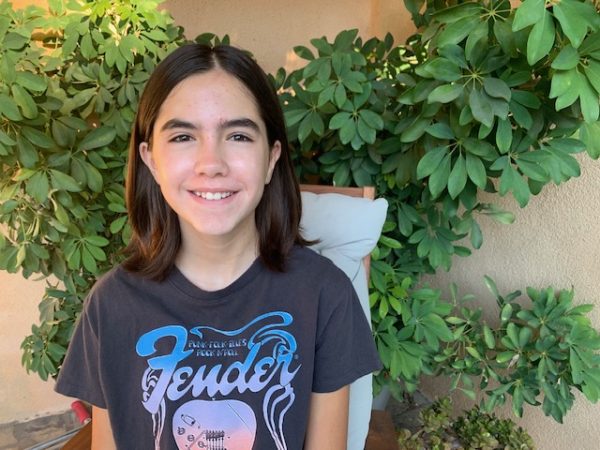 Josephine Gaudioso, Senior Arts and Culture Editor
Josephine (Jojo) Gaudioso is thirteen years old and grew up in La Crescenta, where she attended Franklin Elementary School and learned Italian for seven...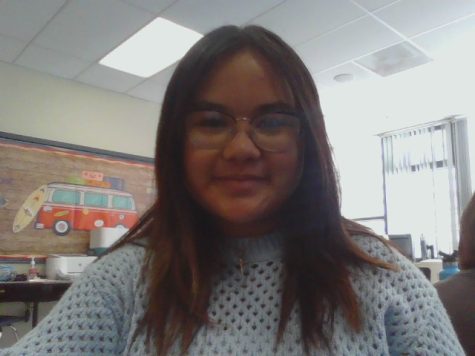 Raelene Napasa, Social Media Team
Raelene Napasa is a 7th grader here at Rosemont and loves Hello Kitty, the color pink, and writing. Raelene was born in September and grew up in La Crescenta...