Asian American Month: George Takei
George Takei is an American actor, activist, and author, who was best know for his role of Hiraku Sulu in the original Star Trek television series. He is a hero to science fiction fans, the LGBTQIA+ community, and the Asian American community. He currently lives happily in San Francisco with his husband, Brad Takei.
He was born in Los Angeles in 1937 as Hosato Takei to middle class, Japanese-American parents, Fumiko Emily Takei and Takekuma Norman Takei. His family was forced out of their home to live in a Japanese internment camp in Arkansas at only the age of five. After World War Ⅱ, he returned home and learned architecture at UC Berkley.
He started acting in the late 1950s, participating in the limited amount of dubbing and voice-over jobs that were available to Asian-Americans actors. Back then in Hollywood, people would even cast Caucasian actors in an Asian characters role. However, in 1965, he was cast as Lieutenant Hiraku Sulu in the original Star Trek television series. Sulu was a Human who served as a Starfleet officer during the 23rd and 24th centure. He served on different Federation starships, such as the USS Enterprise, and he became the commanding officer on the USS Excelsior. At the time, Asian actors would often only portray villains with untrustworthy personalities, but Sulu was brave, smart, incredibly trustworthy, and able to stay calm during during pressuring situations. Star Trek was cancelled after 3 seasons in 1969, but he was the voice for Sulu in the Star Trek animated series, Star Trek: The Motion Picture (1979), and five sequels.
Over the years, Geroge Takei also acted/ voiced a character in Mulan, The Simpsons, Kubo, and starred in a a play called Allegiant about World WarⅡinternment of Japanese Americans. To see more of the movies he took part in, click here.
But George Takei isn't just an actor. He joined the board of directors for the Southern California Transit District from 1973-1984, he served on the board of the Japan-United States Friendship Commision for Bill Clinton, he is the chairman meritus of the Japanese American National Museum's board of trustees, and so much more. He publicly annoucenced his homosexuality in 2005 to the Frontiers magazine, and married Brad Altman in 2008, after being together since the 1980s. He is an LGBTQIA+ activist and uses social media to protest discriminatory laws and to write funny and inclusive posts. You can find his website at www.george takei.cm.
Leave a Comment
Donate to The Spartan Scroll
Your donation will support the student journalists of Rosemont Middle School. Your contribution will allow us to purchase equipment, take field trips, and cover our annual website costs.
About the Writer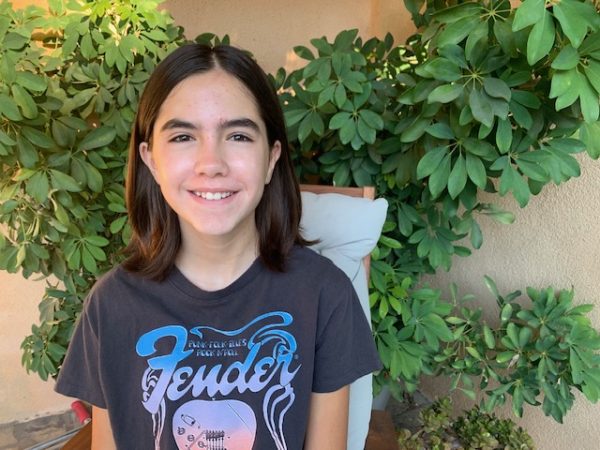 Josephine Gaudioso, Senior Arts and Culture Editor
Josephine (Jojo) Gaudioso is thirteen years old and grew up in La Crescenta, where she attended Franklin Elementary School and learned Italian for seven...