Andor Review
Andor Review
On November 23, 2022, the twelfth and last episode in the Star Wars series Andor (created by Tony Gilroy) was released. Andor is the backstory of Cassian Andor (Diego Luna), a supporting character in the Star Wars movie Rogue One, and the beginnings of the rebel alliance. Andor is a thief and a mercenary who eventually joins the rebel alliance and sacrifices himself to steal the plans for the Death Star in Rogue One, taking place five years later. Besides Andor, it also follows the story of Bix Caleen (Adria Arjona), Luthen Rael (Stellan Skarsgård), Vel Sartha (Faye Marsay), and others. Andor includes many adventure like a robbery mission on the planet Aldani, a prison break, and the forming of the rebel alliance that you see in all other Star Wars movie.
Andor had a good story line, cool characters, and is arguably the best Star Wars series ever, besides maybe The Mandalorian. It has good and exciting battles, and unlike some of the recent Star Wars series, they have a good story, and you can't just watch one episode. Andor may be slow at first, but if you stick to it it just keeps getting better. The cast and acting is pretty amazing and the series does a great job of showing the good and bad in everyone, and how the rebel alliance, and all of its members, are not perfect. The music is fun, the worlds are creative, and the story is exciting. Andor received a 96% on Rotten Tomatoes, and has an average rating of 4.5/5 stars.
Anyone that watched this series will know that the ending seemed to promise a new story, and it has even been announced that their will be a season two in 2024! Kyle Soller, the actor of Deputy Inspector Syril Karn, said that Andor season 2 will be "turning it up to 11," and continues on, "There's just more people, more planets, more worlds. There's an amazing storyline about this new group of people." So if you are a fan of this series, this is great news!
Andor is a fun, exciting, interesting series that all Star Wars fans and even people who are new to the franchise, will love. It may possibly be one of the best Star Wars series of all time, and is most definitely one of the best series of the last year, and this year so far. So if you ever have time, Andor will most definitely not be a waste!
Leave a Comment
Donate to The Spartan Scroll
Your donation will support the student journalists of Rosemont Middle School. Your contribution will allow us to purchase equipment and cover our annual website hosting costs.
About the Contributor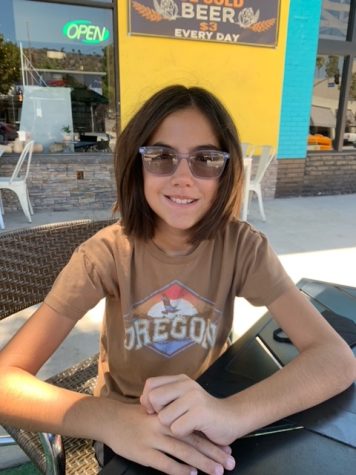 Josephine Gaudioso, Staff Writer
Josephine (Jojo) Gaudioso is 12 years old and went to Franklin Elementary, where she learned Italian for seven years. She enjoys reading, writing fantasy...