A History of the Armenian Genocide
The Armenian Genocide
Overview
The Armenian Genocide began in 1915 and lasted until 1923. Armenians used to live in what is now Turkey. The Turkish government began killing Armenians for the land. A lot of Armenians died and they did many things to get rid of them. An example is that when they killed them they tied rocks to their feet and threw them in the river. They killed so many people but the Armenians did not surrender and so many died. Hitler took inspiration from the Genocide for the Holocaust. It was a terrible time of killing but eventually Turkish people took the land and many Armenians who survived then dispersed to other corners of the world. The Turkish government continues to deny that these events ever took place. In fact, it is illegal in Turkey to say otherwise.
Generational trauma
Marc Arslanian, a reporter for the Spartan Scroll, interviewed Dr. Maria Arslanian Kasparian, an Antioch Licensed Marriage and Family therapist, and a 2nd year Ph.D. student at Pacifica Graduate Institute regarding the trauma of the genocide and it's ongoing impact on the Armenian diaspora. Dr. Maria Kasparian, says that "The trauma of a genocide can be transmitted to following generations though genetic mental health, sociopolitical trauma, and cultural narratives." She noted that "a continued denial by the offender, as well as generations of refugees experiences, may further exasperate the impact of transgenerational trauma from the genocide". When asked about the ways Armenains deal with this trauma is "the Armenians have demonstrated many expressions of distress that draws attention on the physical symptoms in response to pain and suffering which can impact relationships and their environment but in a simpler form they have denial and an anxiety where a person is unable to speak in certain social situations".
Some contributing factors to this trauma for the Armenian community are that it "is the memory of losing thousands of lives and the unresolved historical loss of the genocide." The impact this generational trauma has on the person's social and normal life are that "people with this trauma push away others and tend to stay by themselves and deny that they need help".
To overcome this trauma, "individual therapy is essential when working with trauma and it is important to take in consideration of other people's narrative when we approach someone in our community with diverse ethnicities". Dr. Kasparian goes on to note that it is important to be open and curious rather than "projecting our own judgments". She also stressed that it's important not to lump all Armenians together as some may not feel as traumatized as others by this history.
Leave a Comment
Donate to The Spartan Scroll
Your donation will support the student journalists of Rosemont Middle School. Your contribution will allow us to purchase equipment, take field trips, and cover our annual website costs.
About the Contributor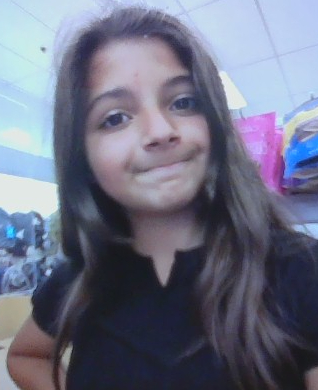 Trinity Babaian, Opinion Editor
Hi i'm Trinity Babaian! I work for the Spartan Scroll and i'm an opinion editor. I love journalism and some things about me is that my favorite colors...