Who is Mr. Laing?
Learn who the new 7th grade vice principal truly is!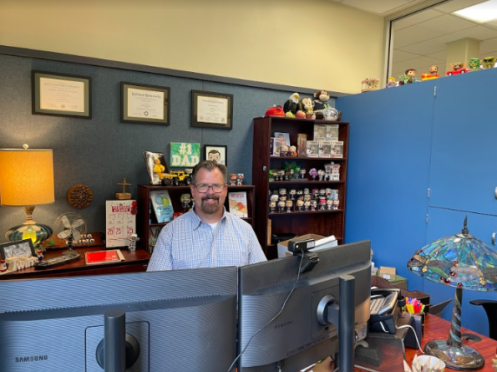 Who is Mr. Laing? You may have seen him wandering the Rosemont campus and thought wow, that's a new face. Well, that new face would be nonother than our new Assistant 7th-grade Principal, Mr. Laing! This is his first year at Rosemont. He has three college diplomas, all are different majors and from different colleges. These include Architecture from USC, Church Ministry with the main focus on children's ministry from Hope International University, teaching credentials from National University, and finally an admin credential. Don't forget his other master's degree from CSUN University.
     After some time, he finally came to the conclusion that working at a school is the perfect job for him. First, he was a substitute teacher who roamed the LAUSD school district until he settled down into teaching and taught both 4th and 6th grade. His favorite subjects to teach were Californian Social Studies and Math. He loved the communication and education he could provide for his students. In an interview, he stated, "I really liked just working directly with students and teaching". 
     As an assistant principal, his main priority is safety for any and all students. Making sure students are being listened to and seen is a huge responsibility he accounts for, along with many other staff members. Mr. Laing makes sure that all student's needs for academics, safety, and mental health are being met by the resources available at Rosemont, as he quotes, "When you come to Rosemont we want you to feel safe as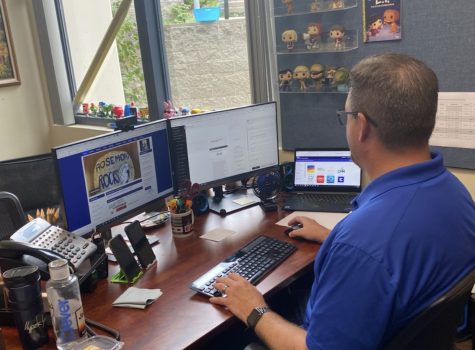 you can be and give support to those who need it. Some need more support and some need less." Along with any other of our school staff members, Mr. Laing is happy to help and talk with you, as his door is always open for you.
     If you have any issues that you want to discuss or report, Mr. Laing would be happy to resolve them as much as he can for you. He'll do his best to listen to your concerns and comments, and will make sure that you are heard and being listened to. Even if you don't have an issue to talk about, Mr. Laing is open to talking to you about any of your interests. "If students feel comfortable coming to you to tell you or disclose something or report something they saw, it'll help us."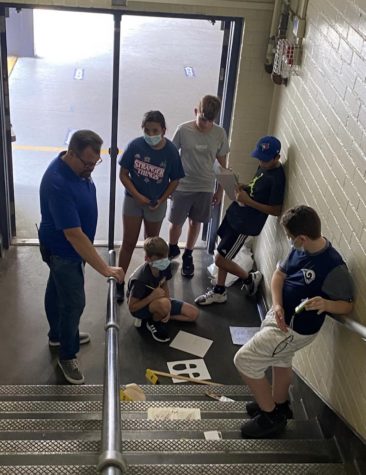 Now that you know a little more background on our new staff member, you should know what he does in a day's work. Something that a lot of students don't know is that when working as an assistant principal in a school, your day is filled with meetings. Some are about student issues or new rules, but others are about new activities and fun plans! Mr. Laing is also in charge of running the school's website, as well as in charge of adding any new stories, images, announcements, and more!  So when you are checking out the school website lookout for new changes or upcoming events, you can know that he did that! 
    As you may have noticed, principals do occasional walk-ins to a class unannounced to see how things are running. Mr. Laing is no different. You might not have known this, but each Principle is assigned to different classes. Mr. Laing primarily works with elective and PE classes.  If you ever see him walk into your class, feel free to give him a smile or a wave, he'll enjoy it.
Leave a Comment
Donate to The Spartan Scroll
Your donation will support the student journalists of Rosemont Middle School. Your contribution will allow us to purchase equipment and cover our annual website hosting costs.
About the Contributors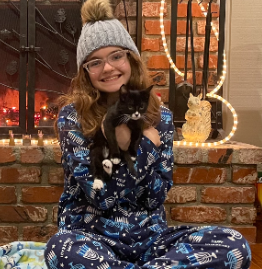 Sofia Diamond, Senior Sports Editor
Sofia Diamond was born and raised in the local Los Angeles area. She used to live in Eagle Rock and went to an LAUSD school. As an 8th grader at Rosemont...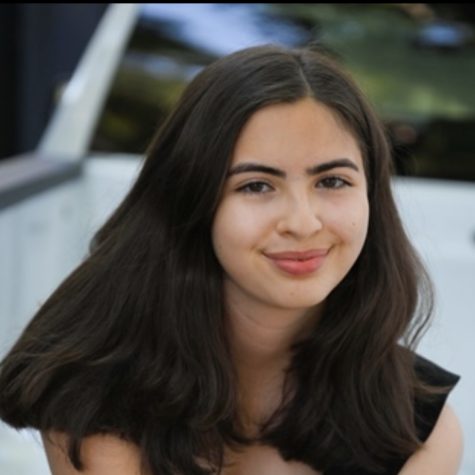 Alexandra Valiente, Senior Opinion Editor
My name is Alexandra but I prefer to be called Alex and I am an 8th grader I went to Lincoln Elementary. Some things I enjoy doing are horseback riding...