What is 9/11?
           September 11 may be one of the world's most horrific events. On September 11, 2001, a terrorist attack on the United States of America occured. The attack was orchestrated by one of the most infamous characters in history, Osama Bin Laden, a past leader of the Islamic extremist group, Al-Qaeda. At 8:46 AM the first plane, American Airlines flight 11, which had flown out of Boston, Massachusetts, was flown into the North Tower of the World Trade Center in New York City. Most people who witnessed this event thought this was a fatal accident. The second plane, United Airlines flight 175, also from Boston, hit the South Tower 17 minutes later. It was then, when people realized the United States of America was under attack. Each structure was badly damaged by the impact and erupted into flames. The third plane, American Airlines flight 77, flying out of Dulles Airport near Washington, D.C., struck the southwest side of the Pentagon at 9:37 AM. Minutes later the FAA (Federal Aviation Authority) ordered a nationwide ground stop, and at 10:03 AM, United Airlines flight 93 from Newark, New Jersey, crashed near Shanksville in the Pennsylvania countryside after the passengers tried to overpower the hijackers, giving their lives without hesitation to protect their country. On that fateful day, two thousand, nine hundred and seventy-seven people left their homes not knowing that most of their lives would soon be over before lunch. At the World Trade Center in Lower Manhattan, two thousand, five hundred and seventy-three people were killed when terrorists hijacked American Airlines flight 11 and United Airlines flight 175. American Airlines Flight 77 crashed into the Pentagon, killing one hundred and eighty-four people. United Airlines Flight 93 crashed in a field near Shanksville, Pennsylvania, killing 40 passengers and crew, and 4 terrorists. On that tragic day, 343 New York firefighters, 23 New York City police officers, and 37 Port Authority officers gave their lives helping survivors escape the debris.
           On September 11 a lot of students had to attend school along with the teachers. Some history teachers would explain September 11 as terribly tragic and horrific but also shocking and scary. Thinking of school, it was a very confusing and in general a very bad day. Seventh grade history teacher Mr. Grant spoke with the Spartan Scroll, saying, "As a single event, September 11 has done more to shape the last 20 years than any other event." September 11, 2001 was also Mr. Grant's first day of teaching. Eighth grade history teacher Mr. Anker, who was at home when the first plane crashed into the North Tower, would say that the hardest part of teaching September 11 is that the farther away we get from September 11 the harder it is to teach because the students were born after the events. Eighth grade history teacher Mrs. Bakas would explain the events of September 11 as an event that made looking for a job much harder. Seventh grade history teacher Mrs. Dawson has a small remembrance to ensure that this world or at least the students of Rosemont Middle School never forgets September 11 and ensure safer flights with stricter rules to avoid hijacking.
         If you have some free time and are looking into learning more about September 11 you can read the September 11 Commision Report, you can also go to the September 11 Memorial Museum in New York right where the twin towers stood. 
         Nearly a decade after the attacks of September 11, Two dozen SEALs from the legendary SEAL Team 6 stormed Osama Bin Laden's compound in Abbottabad, Pakistan, in the early hours of May 2, 2011. The U.S. Navy disposed of Bin Laden's body with proper Muslim customs. "A military officer read prepared religious remarks, which were translated into Arabic by a native speaker," a US defense official said. According to BBC world news, "The body, shrouded in a white sheet and placed in a weighted bag, was then positioned on a flat board, tipped up, and eased into the Arabian Sea."
Interesting Facts of 9/11
-Seth MacFarlane (Creator of Family Guy) was supposed to be on Flight 11, which ended up crashing into the North Tower.
-Michael Jackson was supposed to be in a meeting in the Twin Towers on 9/11. A call too late at night from his mom made him oversleep.
-Sarah Ferguson (The duchess of York) was on her way to the Twin Towers when the first plane crashed.
-Mark Wahlberg (An actor) was booked to fly on the plane that hit the North Tower, but rescheduled last minute.
-Patti Austin (A singer) was supposed to be on Flight 93 that ended up crashing into a field near Shanksville, Pennsylvania. Her mom had a stroke and wasn't able to fly because she had to stay with her mom.
Leave a Comment
Donate to The Spartan Scroll
Your donation will support the student journalists of Rosemont Middle School. Your contribution will allow us to purchase equipment and cover our annual website hosting costs.
About the Contributor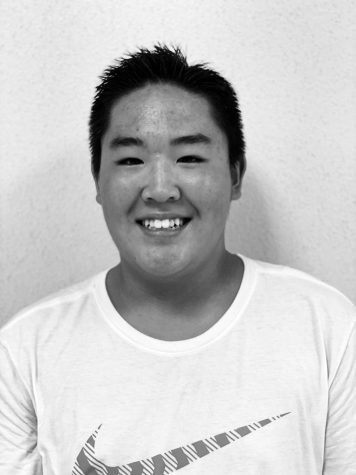 Jaryn Ito, Sports Editor
My name is Jaryn Ito and I grew up in Montrose, CA where my mom and uncles grew up. I went to Mountain Avenue Elementary school. My mom, dad, uncles, and...