Movie Review: Lyle Lyle Crocodile
In 1962, Bernard Waber published a children's book titled The House on East 88th Street. The story follows a family living in New York named the Primms. In their newly moved-into house, they find a crocodile living in their bathtub. They name him Lyle. 3 years after Bernard published the book, he published another one titled Lyle, Lyle, Crocodile, hence the name of the 2022 movie musical adaptation. The movie has most of the same characters and some of the same plot. I guess I'll have to go into further detail. 
THE PLOT
So, there's this magician who tries to get into a talent show but fails because all of his magic is too boring. He decides to go to this exotic pet store to get a rad magic pet, where he discovers a baby singing crocodile who he names Lyle. They head back to the magic man's apartment where they sing a song and magic man sends Lyle to a stage to perform. However, Lyle is too freaked out to sing for an audience. Then magic man needs to make some quick cash, so he leaves Lyle in the apartment and goes away for a few months. While he's gone, a new family, the Primms, move in. At first, everyone is freaked out about a crocodile living in their attic, but when they hear him sing, they have a great time with him. The rest is history… and spoilers. 
THE MUSIC
The Greatest Showman. Dear Evan Hansen. La La Land. What do all of these have in common? They are all  musicals with songs written by Benj Pasek and Justin Paul, and they also wrote the music in Lyle, Lyle, Crocodile. Yes, this 100 minute movie based off of a 60's children's book has such high standards they got the Greatest Showman guys to write the music. There are 5 original songs sung by Lyle, who, by the way, is voiced by SHAWN MENDES. That guy. Putting all bias I don't have about Shawn Mendes to the side, the songs were disappointing and confusing. First of all, they were forgettable. Every song in The Greatest Showman was unique and memorable. In Lyle Crocodile, there are songs about being sad, being happy, and how recipes in cookbooks are boring. That's it. I should also point out that in the movie, Lyle can't talk, but he can sing. So when you listen to the soundtrack of this movie on Spotify, you're just listening to all of Lyle's lines. What's so annoying about this is Lyle can't set up the songs he's about to sing. When people burst into song anywhere else, they say something like "I have a song to sing" or "My feelings can only be described through song" or something beforehand, but that doesn't happen in Lyle. In one scene, the Primms' mom (Constance Wu) discovers Lyle for the first time and runs away from him while Lyle tries to console her. She's stuck in a corner when Lyle catches up and… starts singing. About cookbooks. The music can only be described in two words: forgettable and disappointing.
THE GOOD STUFF
As harsh as I've been to this movie, I've gotta give credit where credit is due. It was a satisfying movie to watch. It was a lazy Sunday for me and watching this movie improved my day. Lyle is very cute to watch. It was a pleasure seeing him everywhere. There were many heartwarming moments and chuckle worthy jokes that improved the movie score.` 
LOCAL OPINIONS
"It's pretty good, not gonna lie" -Marc Arslanian
"Shawn Mendes as a crocodile? I can't." -Samantha Cicuto
"Shawn Mendes is a crocodile who can sing but can't talk, which is dumb because he's singing actual words." -Isabella Chiriboga
SCORES
Now it's scoring time. How I score movies is I start each movie with 100 points, and then subtract points for bad stuff, and add points for the good stuff.
STARTING SCORE: 100/100
-20 points for basically being American Paddington with Shawn Mendes
-8 points for forgettable music
-4 points for awkwardness of music
-2 points for potty jokes
-10 points for Shawn Mendes singing everything
+15 points for charming story
+1 point for Mr. Grumps (Brett Gelman)
FINAL SCORE: 72/100
View Comments (2)
Donate to The Spartan Scroll
Your donation will support the student journalists of Rosemont Middle School. Your contribution will allow us to purchase equipment and cover our annual website hosting costs.
About the Contributors
Joseph Gary Ryznar, Staff Writer
Hello! My name will always be Joseph, but I prefer to be called Gary (my middle name). I am in the seventh grade and I like to work on opinion and entertainment...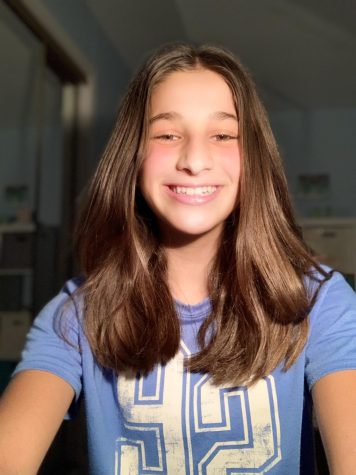 Lara Arakelian, Arts and Culture Editor
My name is Lara Arakelian and I'm happy to be working as a journalist and entertainment editor here at Rosemont Middle School. I am in seventh grade, like...