Los Angeles Ballet- Nutcracker Review
Each year, the Los Angeles Ballet (LAB) performs their traditional Nutcracker Ballet. This year, the performances were held between December 3-26, at the Alex Theater (Dec. 3-4), Redondo Beach Performing Arts Center (10-11), Royce Hall,UCLA (16-18), and the Dolby Theater (22-23). When attending the final performance, you can hear the Los Angeles Orchestra carry out the music from scene-to-scene helping the illustration of what was happening. The main character, "Clara", performed by Poppy Coleman, "Nutcracker" performed by Santiago Paniagua,
The opening scene begins with Clara and her pesky younger Fritz playing in a room with their toys. An illusion is draped over to represent the outside of the house as the family's wealthy friends arrive with their children. Everyone joins in the guest room and begin dancing and enjoying their food and gifts. Soon after, Uncle Drosselmeyer (Clara and Fritz's uncle) appears along with life-size dolls that can dance throughout the party. It is in this scene where Drosselmeyer gifts Clara the Nutcracker. My personal favorite details in this scene were that throughout the whole stage and scene not a single person could be found standing idly, they all are partaking in an activity of some sort that adds to the truth and relatability of the family gathering. I also enjoyed the special effects throughout the scene, such as when the Christmas tree rises and the walls appear to be transparent, as well as the chaotic appearance that is portrayed throughout the scene which create relation between the audience members and the story.
Leave a Comment
Donate to The Spartan Scroll
Your donation will support the student journalists of Rosemont Middle School. Your contribution will allow us to purchase equipment, take field trips, and cover our annual website costs.
About the Writer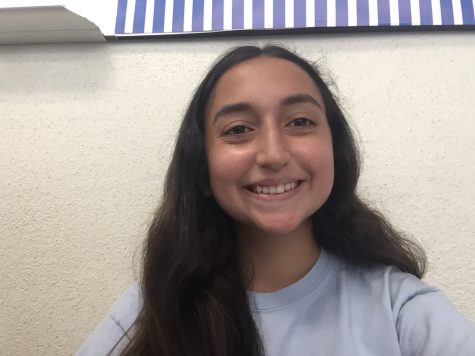 Sofi Akopyan, Opinion Section Editor
Sofi Akopyan was born and raised in California. She has always had a love of reading, writing, and sharing her views with others. She enjoys spending time...