How Will You Spend This Halloween?
Halloween is known for being spooky and watching horror movies in the dark. Do you know what Halloween is all about, and how are you going to spend it?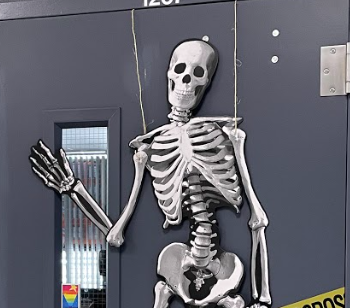 History of Halloween:
      Halloween is a time to take part in fun activities in your community, dress up, and go trick or treating but how did this unusual holiday come to be? The history of Halloween starts in the eighth century, created by Pope Gregory III. He started this tradition with the ancient Celtic festival of Samhein when people would light bonfires and wear costumes to ward off ghosts. People believed that wearing scary costumes would scare off the devil who was trying to take their soul, by dressing up you were tricking the devil into thinking your soul had already been taken. That's where the trick-or-treat slogan comes from! In the eighth century, Pope Gregory III designated November 1 as a time to honor all saints. Soon, All Saints Day had some of the traditions of Samhain. The evening before was known as All Hallows Eve, therefore where the name Halloween came from. Over time, Halloween became a fun manmade holiday where people of all ages do things such as trick-or-treating, carving jack-o-lanterns, festive gatherings, wearing costumes, going to haunted houses, and eating loads and loads of sugar.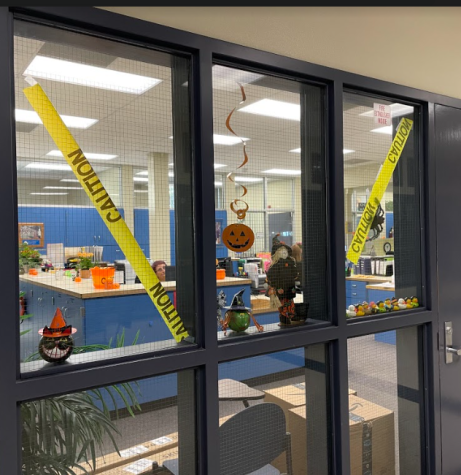 Safety:
      Halloween is meant to be a pleasurable time for everyone, which means staying safe from any possible dangers. There are always some safety concerns such as adults luring small, clueless children into their homes, candy being infected with drugs/poison/weapons, real people that are true crime starters but dressed up to blend in, and so much more that we cant prevent unless we are careful. 
      Safety isn't as fun as a topic as you may want it to be, but that doesn't mean that it's not extremely important. Just as a rule of thumb, when knocking on people's doors, be courteous of them, if they don't open the door don't pry to try to get them to open up. You don't want to upset the neighbors just as a way of respect for your community. While you are out trick or treating, make sure that you're being safe while walking up and down streets. Since it's dark, it's suggested to have a flashlight or some sort of indicator that you're walking around in the dark. Having some sort of light or bright color on you gives an alert to drivers that you're crossing the street, especially if you're wearing a dark costume. 
      Candy is always a fun treat to get. When you get some sweet treats, before eating always ensure that your checking the candies' safeness. If the wrapper has any signs of being opened before, if it has a tear, or if it just generally doesn't look the same as the other wrappers, do not eat it and alert a parent or nearby adult. Everyone knows all you want to do is eat all the candy you can, but you can't do that if it can affect your safety. This is an issue that happens more than you want to believe. Candies can be laced with toxins, or metal objects to intentionally harm you. However, this should not stop you from enjoying your Halloween candy, as long as it's safe, eat away!
Community Involvement: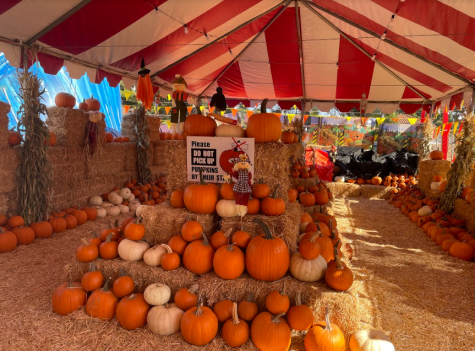 Looking for some new enjoyable activities to do this Halloween? Here are some ideas suggested by your local peers that you can do in the pleasure of your own home or by venturing out into the community!
      Have you seen the La Crescenta Pumpkin Patch at the end of Briggs? This small pumpkin patch is an annual event hosted by members of the community! This small annual event is a multi-generational family business that started in 1995! The pumpkin patch is meant to represent traditional fall activities in good old-fashioned fun. There you will find they have a variety of activities to do on their small lot, they have a large pumpkin patch with a diverse selection of unique pumpkins to pick yourself, a petting zone with adorable farm animals, and multiple inflatable slides and bouncy houses to choose from! This event is open to all shapes and sizes, wheelchair accessible, pet-friendly, and has available street and bike parking.  
      If you're looking for a spookier outing, try out the Carved event at Descanso Gardens for a nighttime adventure! Carved is a family event for all ages, for a limited time of three weeks you have a chance of seeing hundreds of carved-out pumpkins designed by artists in the community! These pumpkins will be carefully lined out throughout the Camellia Forest. You can also experience a pumpkin house, walk through a hay maze, and eat fall-themed treats. There is also a walk-through UV light display and a Day of The Dead installation! Descanso Gardens is calling this even bigger and better than ever before! You can buy tickets online for the nights of October 7th through October 31st. Enjoy some spooky fun!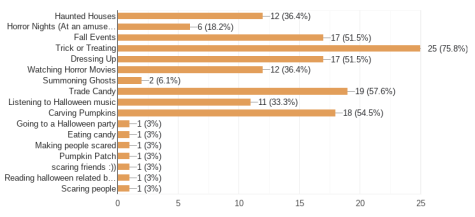 Statistics: 
      We've talked about what to do once you're out of the house, but why not in? From many peer interviews, we have the most highly recommended things to do in the comfort of your own home on Halloween night! From a recent poll, your classmates decided that going trick or treating trading candy, carving pumpkins, dressing up, and going to fall events are some of the best things you can do! They also decided that watching Halloween movies are the best way to get a good scare, over 75 percent of the vote! Your peers seem to enjoy Physcopath and Supernatural movies the best! They requested some spooky horror films such as Hocus Pocus, Scream, The Shinning, and Ghost Busters! Just make sure to get approval before watching these scary horror movies! Your classmates love dressing up in both singular and croup costumes, with uniqueness being the way to go! They also love trick-or-treating! With the favorable candies of Twix, Skittles, Kitkats, Fundip, and MnM's!
Enjoy these spooky Halloween ideas, hope to see you enjoying your Halloween as much as you can! For one last spooky laugh, what do you ghosts wear when they have blurry vision? Spooktalces! Happy Halloween!
Leave a Comment
Donate to The Spartan Scroll
Your donation will support the student journalists of Rosemont Middle School. Your contribution will allow us to purchase equipment and cover our annual website hosting costs.
About the Contributors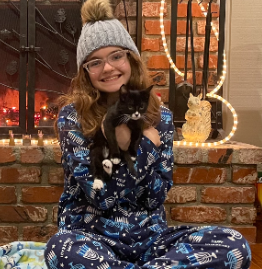 Sofia Diamond, Senior Sports Editor
Sofia Diamond was born and raised in the local Los Angeles area. She used to live in Eagle Rock and went to an LAUSD school. As an 8th grader at Rosemont...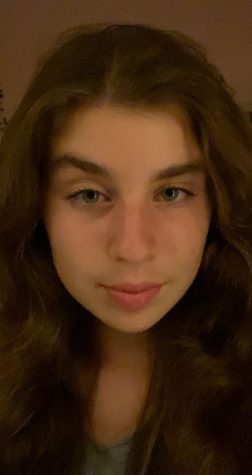 Brianna Balian, Arts and Culture Editor
Hi!

My name is Brianna Balian. I am a 7th grader and so thrilled to be in Journalism, writing and editing stories for you all. One of my favorite things...