How Does Rosemont Prepare Students for Highschool?
With a wide variety of clubs and extracurricular activities, Rosemont's goal is to prepare students for high school, and expand students' diverse personalities!
     Middle school is the time and place for getting ready for the real world. As a middle school, Rosemont wants to do everything in its power to prepare its students for high school, and what's yet to come in the future. Rosemont's goal is to allow students to branch out and find the roots of what they want to do later in life, and the people they want to associate themselves with. The time at Rosemont is a good time to experiment with different clubs, electives, and sports to see what you enjoy and what you might want to do in the future. Rosemont has a huge variety of people, and activities to take part in. Some engaging extracurricular opportunities suggested to help students out in the future are CJSF, Builders club, and various clubs and sports!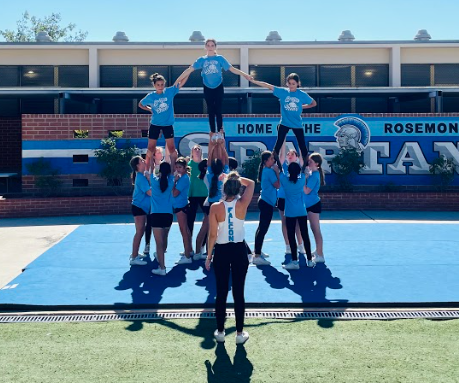 As you may already know, CVHS requires a total of 100 service hours to be completed by the end of your senior year. You can't start gaining those hours at the moment, however you can start preparing for how you're going to gain them! Builders Club is a public service club that does acts of service for the community, this includes helping out in elementary schools, volunteering in public activities, and raising money for helping local locations. Builders Clubs' main goal for students is to prepare students for going out and getting involved in the community. Helping students gain confidence and communication skills to eventually get their 100 hours of community service in high school. In an interview with Ms. Cole, who is the head leader of the Builders Club, she stated, "We are tightly connected to the community, so when you go into high school and you have to go get those service hours, you're going to already have relationships with people who need volunteers, and so gaining those 100 hours by the time you're a senior is going to be easy."
     Another public service club whose goal is to benefit the community and our school is CJSF! CJSF stands for California Junior Scholastic Federation, CJSF is a national organization dedicated to raising community involvement in students. CJSF helps students get organized with their work and gives them the independence to do tasks independently. From a statement with Ms. Avery, she stated," CJSF really encourages organization, and independence,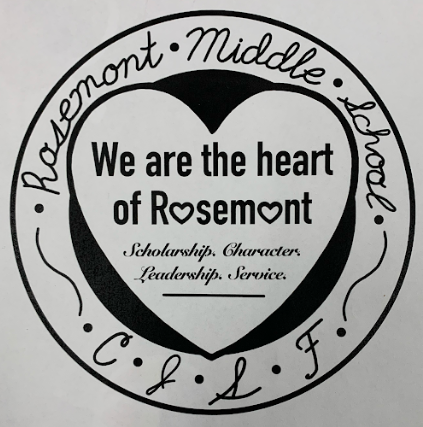 because students have to keep track of their service hours, need to make sure you do the service events and show up to the meetings, and again you have to meet certain deadlines and get certain grades to be a member of the club." CJSF has multiple events such as raising money for our school, thanking teachers or staff, and educating students on how important it is to be an active member of our community. If you have three semesters of CJSF involvement once you get to high school you'll be automatically put into a similar club at CVHS, another club to acknowledge students' academic achievements and get them involved in their community.
     Middle school is a time to get involved in various clubs and electives. In those clubs, you can find what you enjoy doing, and the people you want to be associated with. Every year Rosemont has a diverse selection of clubs such as general social clubs, movie clubs, book clubs, religious clubs, ethnic clubs, and a range of other clubs that help you express who you are. If any of these clubs appeal to your taste do not fear, as a student, you can create your club with the sponsor of a teacher! As a student at Rosemont, you're entitled to two elective classes each semester, some being year-long and some being semester-long. These elective classes vary completely in courses, such as woodshop, media design, cheerleading, STEM, ceramics, art, being a teacher assistant, journalism, language classes, computer coding, and much more! Many of these classes include higher and lower-level courses to ensure that all students have an equal opportunity to learn and grow to their fullest potential. As a part of the GUSD district students also have to take state testing with CASSP and NWEA, these tests help teachers and counselors know what the students need to grow and expand their knowledge. These tests also assist in preparing students for SATs, ACT's, and other important tests they will have to take part in.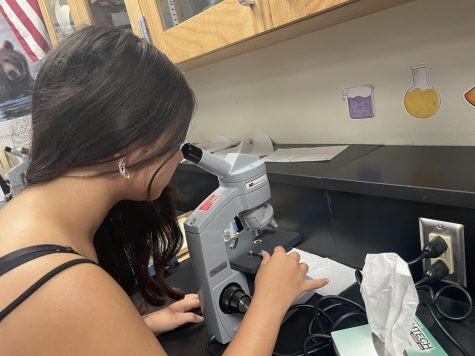 CVHS is known for its range of successful sports teams, and Rosemont wants to prepare you for those opportunities. Rosemont has a variety of sports teams, and you don't need extremely developed skills to succeed. Rosemont sports teams are meant to prepare you for what sports are going to look like in CVHS. Some sports options available are flag football, soccer, basketball, volleyball, lacrosse, and cross country! The relative goal for all of these teams is to help students to gain skills that will help them once they get to high school. Even though Rosemont sports can help prepare you for high school, don't fret if you don't make it in on any sports teams at Rosemont, since CVHS has an assortment of sports, that are perfect for people with varieties of skill levels. 
     Rosemont's goal is to allow students to branch out and try new things, to learn who they are as a person. With a diverse selection of sports, clubs, and programs students have all the resources necessary to expand their knowledge and skills in a variety of extracurricular activities.