Halloween Activities
A guide for how to spend your October!
Halloween is fast approaching and many fun activities and events are coming with it. These are fun opportunities to make friends, hang out with old ones, and support your community. But what events are there? And what are they about? In this article, we will spotlight some fun activities taking place in our very own community. 
If you love pumpkins and carving, then the event for you will take place 8 minutes away from our school. It will last from October 7th to October 31st. This event is called Carved. For those three weeks, tons of carved pumpkins will be displayed in Descanso Gardens' Camellia Forest. The other event activities will include the pumpkin house, a hay maze, artists sculpting pumpkins, a UV blacklight experience, holiday-themed food and refreshments, and a Dia de Los Muertos (Day of the dead) instillation in the amphitheater.  In the website's description of the event, they state that "This year's event will be bigger and better than before, with all kinds of new activities." The tickets cost 20-26 dollars for members and 32-38 for non-members. 
After reading the last paragraph, you may be ready to exit this article, book the tickets, and be done for the fall, but there are still so many great activities to do, so stick around for a while longer. If you're up for more of a drive, you may consider going to the Dia de Los Muertos Festival at the Hollywood Forever Cemetery. It will take place on October 29th from 9 AM to 3 PM, and in those hours the cemetery will be filled with arts and crafts projects, musical performances, dance rituals, and food vendors. The theme this year will honor Mayahuel, the Aztec goddess of Maguey or agave. But when the celebration ends, it will be replaced with another. 
On October 29 at the Hollywood Forever Cemetery, right after the Dia de Los Muertos Festival, the Noche de Los Muertos will take place from 5 PM to midnight. This will be very similar to the Dia de Los Muertos Festival, but you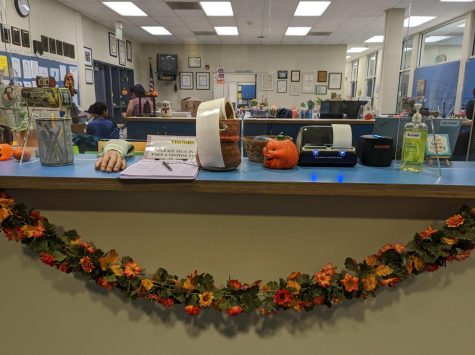 can expect to see more fun glowing lights and experience the thrill of going out at night, though it will most definitely be more crowded, so you may consider going during the day if you don't like huge crowds.  Still, the Noche de Los Muertos celebration will be a fantastic event.
But if you are not willing to make the drive, Trunk or Treat will be on Briggs, only half a minute away from Rosemont. Trunk or Treat is at the Crescenta Valley Sheriff Station, on September 28th from 5:30 PM to 8:30 PM. On local.nixle.com they say, "Children will be able to trick or treat from car to car. We will have classic cars, a costume contest, music, and some games. If you are brave enough, you can walk through our haunted crime scene." The event, the maze, and the games will all be free, and food will be available to purchase. Trunk or Treat will be a fun and exciting way to trick-or-treat, even before Halloween! 
These are only a few of the fun activities, festivals, celebrations, and events that will be taking place this month. They are great ways to celebrate Halloween, have funs with friends or family, support your community, and hopefully make your October more exciting. Happy Halloween!
View Comments (5)
Donate to The Spartan Scroll
Your donation will support the student journalists of Rosemont Middle School. Your contribution will allow us to purchase equipment, take field trips, and cover our annual website costs.