GUSD Ranked Among Top Ten School Districts Nationwide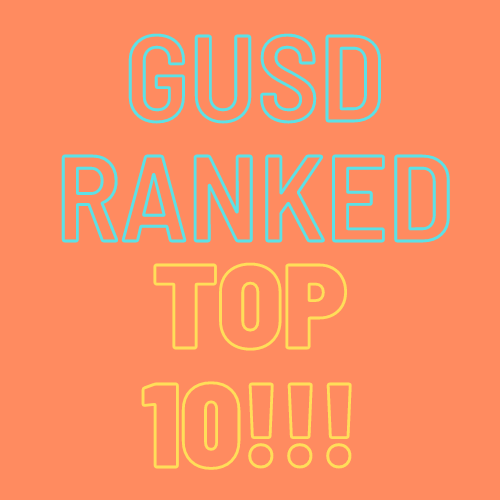 Did you know that GUSD is ranked top 10 in whole child education? By being ranked top 10 we can earn the EVERFI Empowered Seal. The EVERFI Empowered Seal is an award given for exemplary commitment to comprehensive education strategies such as health, financial literacy, and careers. There is also an Empowered Seal Scholarship contest, this is a contest where 10 students will be selected as winners. With two winning one thousand dollars and the others walking away with eight hundred dollars. 
GUSD's attention to every student's educational, emotional, and social needs, as well as the varieties of arts. This is said by our very own Principal Risse when she stated, "I think that we probably do deserve that because a lot of emphasis is put on making sure that students are academically, socially, and emotionally prepared for every level that they pass on to." GUSD also pays very close attention to the different classes students can take to expand their knowledge on the different aspects of life. Some of these are the electives such as, ceramics, forensics, foreign languages, crafts, art production, journalism, woodshop, family consumer sciences, pathways to college and career, drama, music, et cetera. All of these electives can help students decide their interests, and help them find out what they would like to do as a career for the rest of their lives.
What do you think your school life would be like if you weren't able to explore different options in electives throughout your middle school years? Most likely, you wouldn't know what to do with yourself because you wouldn't know if you like something or not. Without these options, no one would be content with their knowledge of the different paths that you can try. GUSD's focus on the child's well being is also improved by the open opportunities to speak with your counselor or sign up for therapy sessions that are right there on campus! Rosemont's main goals are to motivate the students by constantly encouraging them to try new things and believe in themselves. This feeling of attention and appreciation can help boost any child's self esteem and joy. Without a doubt, you have probably felt these motivational boosts at least once in the school year so far. These can also be found in the students' ability to communicate with their peers with ease, which also covers the social aspect of a child's ever-changing life.
Do you think GUSD deserves to be ranked in the top 10? Being ranked in the top 10 is a privilege GUSD has earned. The effort schools put into the children is a huge factor that is involved, such as sports, electives, cooperating with others, musical programs, et cetera. Even Miss Risse says we deserve it!
View Comments (1)
Donate to The Spartan Scroll
Your donation will support the student journalists of Rosemont Middle School. Your contribution will allow us to purchase equipment and cover our annual website hosting costs.
About the Contributor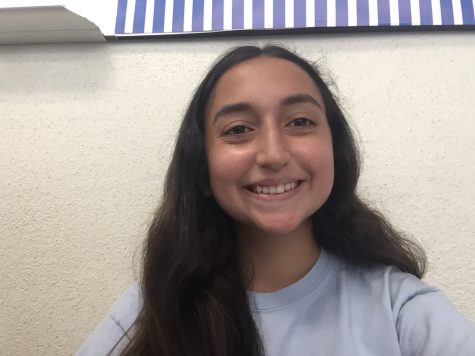 Sofi Akopyan, Opinion Section Editor
Sofi Akopyan was born and raised in California. She has always had a love of reading, writing, and sharing her views with others. She enjoys spending time...