Girls Basketball: Will They Be the Next Dream Team?
The girls basketball team has a total of 12 players. With a good coach and a little practice, we can win their games. Last year, the incoming 7th graders didn't have a team they could be in or cheer for because they were in elementary school. This year, that changed for them. 
A Lot of the 8th graders want to play sports again for their last year at Rosemont Middle School. My partner and I have been to all of the girls basketball games and noticed a large crowd! Compared to other sports teams, there's a large, and very noticeable difference of attendance. This could possibly be because of the fact that most sports take place outside in the heat, which most people cannot bear for long periods of time. However, another reason behind this could be because many people look forward to seeing their friends on a team that represents their school. Having a girls basketball team sheds a good light on the school as well. As we know, in other middle schools there are still not proper teams for girls basketball, they mostly just support men's basketball. Rosemont having various girls basketball, lacrosse, etc. teams makes them stand out as an all inclusive school.
And so, we interviewed players on the team from previous years. A person who wants to remain anonymous said, " Majority of the team do not hog the ball, but it does depend on the player. " This anonymous respondent will play in the future but not as a career. Their basketball role model and inspiration is Steph Curry. They consider themselves flexible because they said If they had to play another position on the team, they would be willing to. Another respondent who also chose to remain anonymous said, "The coach was okay but she doesn't ever give any pointers," she also let us know that she will be playing again in the future. Secondly, she stated that she started playing basketball because, "I felt like it, also I wouldn't really consider making basketball my career choice." She let us know that luckily there aren't any ball hogs in the team as of late April. Lastly, if she could play any position in basketball it would be point guard. We also interviewed one of our close friends that chose to remain anonymous. She said, ¨ In the future, I will take basketball seriously.¨ We asked what qualities a good coach would have and they said, ¨They should be open to helping out the team and bring out the best in everyone. ¨ She will not be taking basketball as a career choice because, "Although I love it, it can get stressful and making it my career will be too much. 
So after thoroughly interviewing these three girls, we hope you learned some things about the girls basketball team in general, and some of the things it takes to be a good coach and team player. And don't forget, when you're at the games…GO SPARTANS!
Leave a Comment
Donate to The Spartan Scroll
Your donation will support the student journalists of Rosemont Middle School. Your contribution will allow us to purchase equipment, take field trips, and cover our annual website costs.
About the Contributors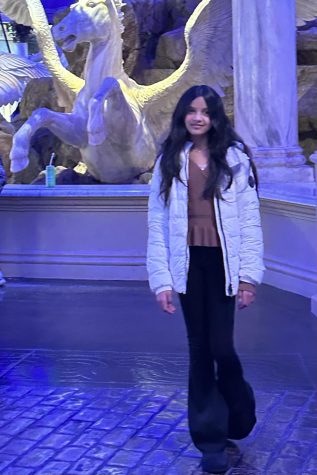 Aarika Tania, Staff Writer
My name is Aarika Tania. I'm 13, in 8th grade and obviously go to Rosemont Middle School. One of the things I dream to do when i'm older is to travel the...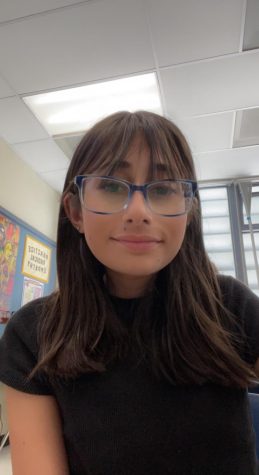 Natalie Pourgouldjian, Staff Writer
Hi, my name is Natalie Pourgouldjian. I am 14 years old and an 8th grader at Rosemont middle school. Some of my hobbies include horseback riding and playing...