Carved at Descanso Gardens
Carved is an amazing Halloween event at Descanso Gardens. Discover what this spooky and cool event is all about.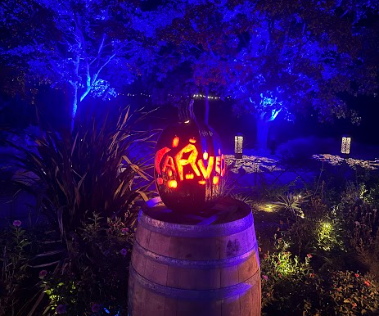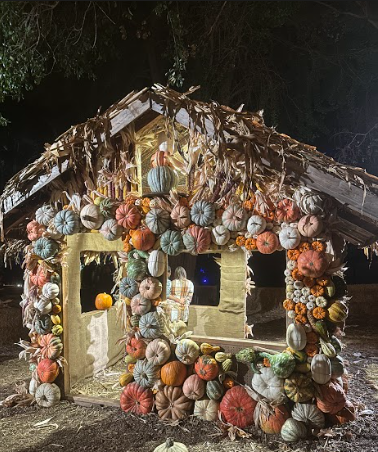 From October 7th – 31st, Descanso Gardens, a beautiful, vast garden with many popular attractions, is home to La Crescenta's favorite halloween event, Carved. You're probably thinking, what's so special about Carved? Carved is an opportunity to see thousands of carved pumpkins lining the gardens of Descanso, visit the famous pumpkin house, go through the hay maze, and enjoy delicious festive foods and drinks, but most importantly, spend time with your family and friends while enjoying the halloween season together. For future reference, general admission is $15, tickets for students with ID & the elderly cost $11, tickets for children from ages 5-12 cost $5, and for Descanso Members & children under 5 receive free admission. Tickets are on sale during September and October Descanso Members and even for the general public!
On October 7th, on Saturday 8:00 PM, Rachel went to the Carved event, and she truly enjoyed the amazing experience. There were beautifully carved pumpkins everywhere and even amazing photobooths.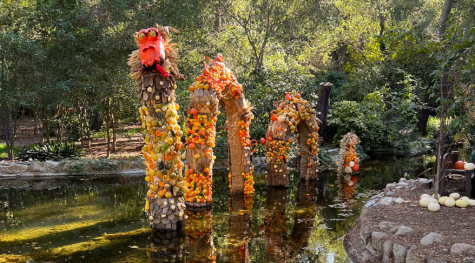 When she entered Descanso Gardens, she first saw a carved photo booth. After that, as she followed along the path, there were jack-o'-lanterns on a pond, which were glowing beautifully. She also saw a sea creature shaped like a dragon made out of pumpkins. Then at the center, there were drink and food stands next to a big spider figure, and also a hay maze for children to enjoy.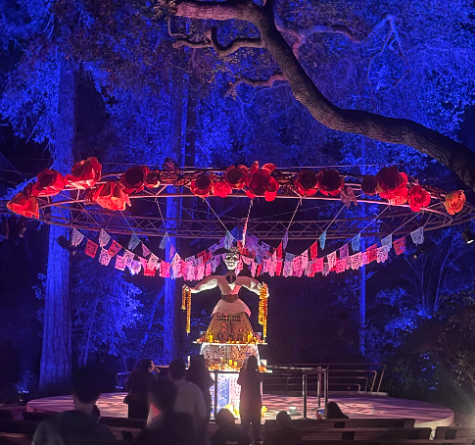 She got a warm apple cider, which was very flavorful for a chilly evening. Then she found the Dia de Los Muertos (Day of the dead) installation in the amphitheater, and the carved pumpkins that were gathered together, which was a perfect photo spot. She also found some gigantic carved pumpkins.
The pumpkins had creepy Halloween faces carved into them. Then as she followed the path she found pictures of famous movies and people's faces printed on the jack-o'-lanterns. She saw minions, avatar, frankenstein, etc., but mainly, she saw the carved event printed on the jack-o'-lantern which was very fantastic. Later, she saw two cute yet creepy pumpkin-faced scarecrows. There was also a Halloween-like scary music in the background, so it felt like she was really in a Halloween story.
Overall, it was an amazing experience.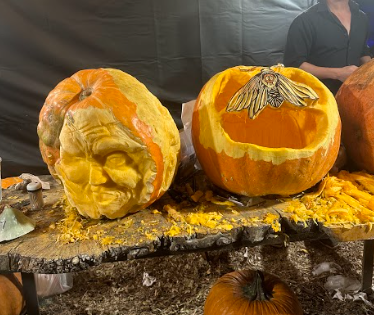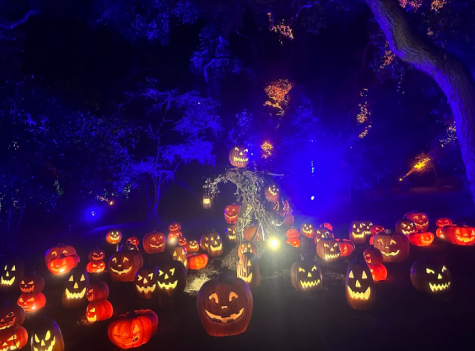 We really recommend you to go and visit the Carved event
if you are looking for a cool Halloween experience!
View Comments (1)
Donate to The Spartan Scroll
Your donation will support the student journalists of Rosemont Middle School. Your contribution will allow us to purchase equipment and cover our annual website hosting costs.